Commercial Lawn Maintenance Service
---
Commercial Mowing In Grand Island, Tonawanda, Buffalo, and Surrounding Areas
You'd be surprised just how much the appearance of your lawn can influence someone's perception of your business. Unkempt, overgrown, or poorly tended landscapes are not only eyesores, they can deter potential customers from approaching your business and damage neighboring hard surfaces such as sidewalks, driveways, or parking lots.
However, a well-tended lawn with fresh angle cuts and clean lines provides an attractive view that keeps your lawn contained, beautiful, and most importantly, healthy!
Whether you're looking to enhance your storefront and boost curb appeal, or simply want to make life easier for yourself, turn to reliable, high-quality commercial lawn mowing and maintenance by WNY Services LLC. We provide top-quality, reliable service, using sharp blades and removing the proper ratio of grass to fit the season, that you can depend on week after week.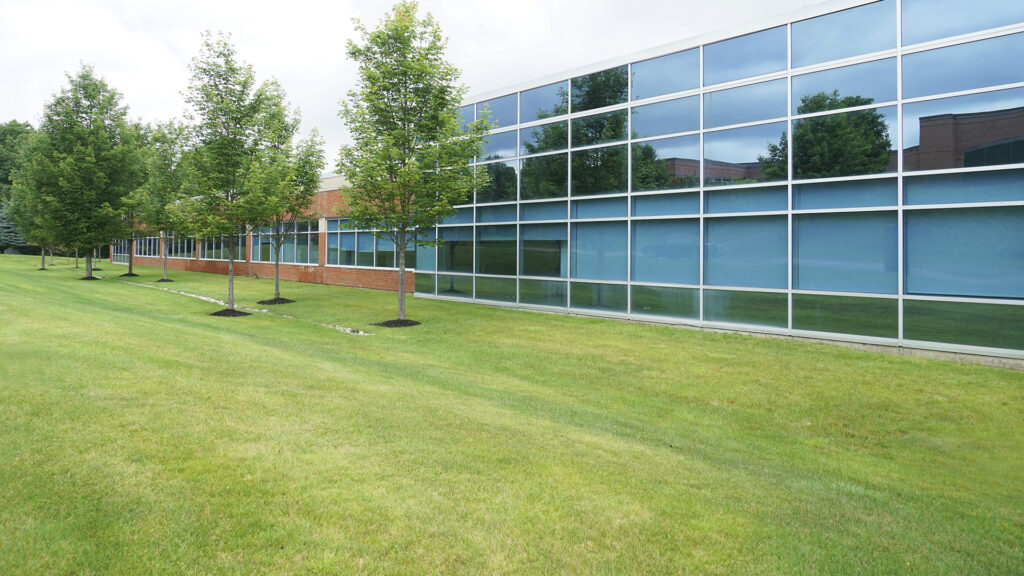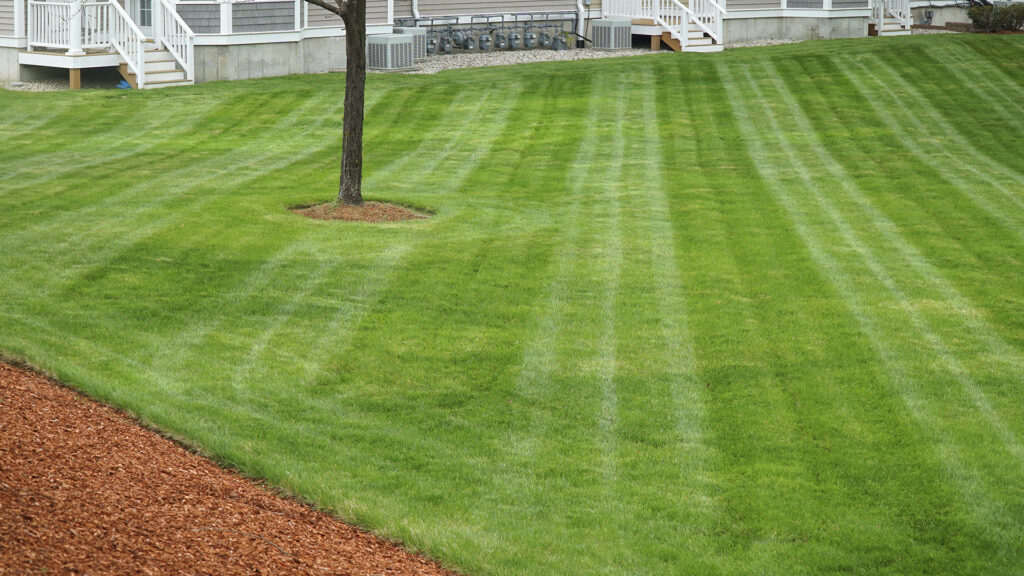 Weekly Professional Lawn Maintenance in WNY
---
WNY Services LLC provides a weekly lawn care program so your yard always looks its best. This weekly program includes:
Mowing all grassy areas

We choose our equipment based on the terrain to provide you with the best lawn maintenance service available. This allows us to work quickly and efficiently with minimal to no disruption to you, your family, or your business.

Line trimming around trees, posts, and fencing
Edging sidewalks, driveways, walkways, and patios
Clean up hard surfaces after mowing, trimming, and edging
WNY Services LLC's weekly lawn maintenance program provides reliable scheduled service throughout the growing season. Let our landscape professionals enhance the appearance of your lawn with full-service maintenance, landscape bed weeding, edging, mulching, trimming and pruning, plantings, lawn repair and replacement, and spring/fall seasonal cleanups.
Top-Quality, Reliable Lawn Maintenance
---
Boost curb appeal and put your best foot forward.
Not sure what services best fit your specific needs as a business owner? Let us inspect your property front to back and recommend services to keep your lawn healthy, attractive, and well-tended.
We strive to provide top-quality services that far exceed industry standards, making WNY Services LLC the top choice for commercial lawn maintenance on Grand Island, in Buffalo, and throughout the surrounding areas.
When you want extraordinary lawn maintenance from reliable professionals week in and week out, look no further than WNY Services LLC.
Call Us Today At 716-425-5577