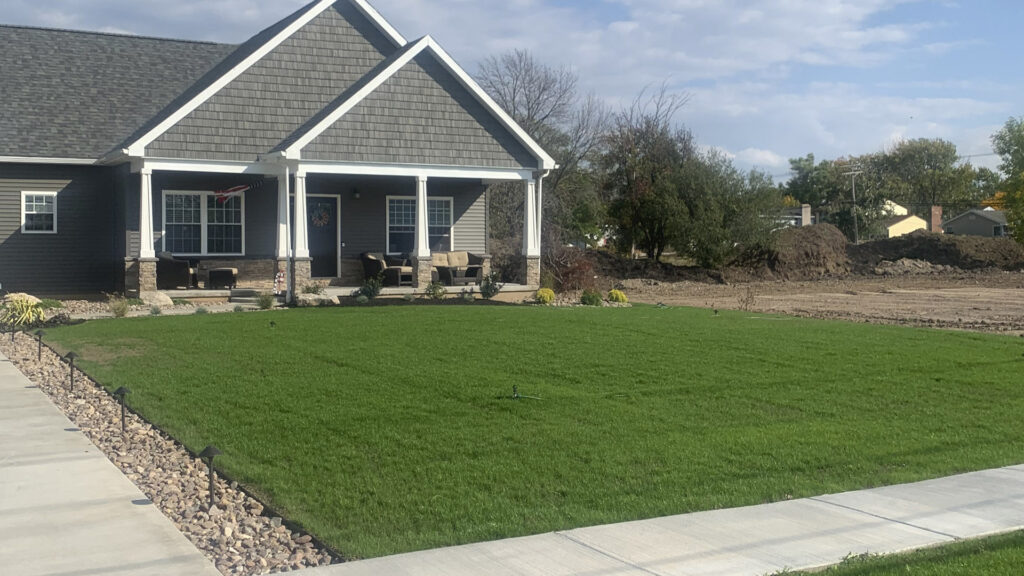 Lawn Installation
---
Residential and Commercial Lawn Installation, Repair, and Replacement In Grand Island, Tonawanda, and Surrounding Areas
Dead, dying, or damaged grass is more than just unsightly, it's a warning sign that there is an underlying problems with insects, poor drainage, or disease. Every home and business owner wants a lush, green lawn. From installation to renovation, take advantage of WNY Services LLC's Lawn Installation, Repair, and Replacement services to bring your lawn back to life.
Lawn Repair and Replacement
---
Common causes of lawn damage:
Poor drainage. Fact: grass needs water to survive. If your soil is so heavily compacted that water cannot penetrate all the way down to the roots, your grass becomes vulnerable to drought. When combined with high summer temperatures, your grass will dry up and go dormant, staying that way for several weeks before eventually dying.
Insects. Dry, damaged, or water-deprived grass can also be caused by pests. Some insects live in the grass itself while others feed on grassroots. Brown spots, bare patches, wilting or bitting blades, thin or missing roots, and holes in the soil are all warning signs of potential pests.
Disease. Even the most well-cared for lawn can become susceptible to disease. Brown or discolored patches, orange-yellow rust spots, and grayish-white or whitish-pink patches of crusty, matted grass are signs of some common grass diseases.
Traffic. Automobile traffic and machine-made tire tracks or ruts can also cause damage over time.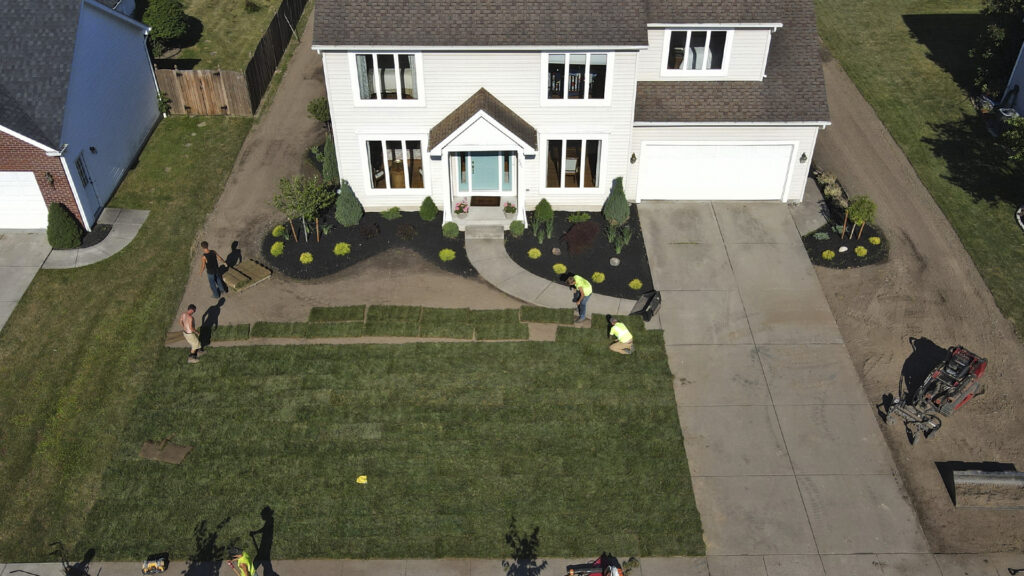 Lawn Installation
---
Create a lush, healthy lawn from nothing with lawn installation. If you have a new lawn or bare dirt, build your lawn from the ground up with premium seed or sod installation.
Sodding takes turf grown by local landscape professionals and transplants it into your yard by rolling it our and laying it on the ground. The more expensive of the two options, sodding gives you faster results.
Seeding is a less expensive, long-term method of growing a new lawn. In Western New York, most grasses are either bluegrass or fescue. Seeding, while more appealing for the cost-conscious home or business owner, requires a specific set of care instructions that must be followed during the growing period.
Call Us Today At 716-425-5577